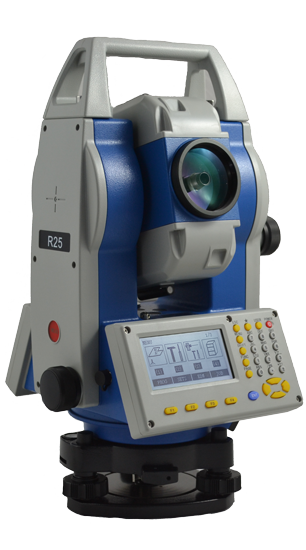 positioning and heading
R25 Total Station
Cadastral, mapping, staking out, and up to high precision monitoring works: within the range of R25/R25LR Series, you will find the solution that fits your needs.
R25/R25LR comes standard with integrated onboard field software, a complete suite of applications, and an external controllers can be linked to Stonex R25/R25LR, through the Bluetooth™ wireless connection: no limitation will stop your working process.
Stonex R25/R25LR features endless friction drives for continuous horizontal and vertical rotations: no more knobs and clamps with limited movements but a more comfortable use of the station. The trigger key on the side of the instrument allows you to start the measurement very easily.
Drop us a line
Request for Quote